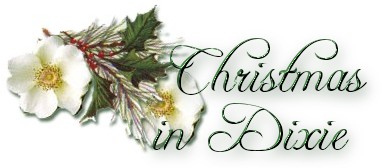 Now that my son and his family live in Georgia,
I decided to research customs and traditions
connected with celebrating Christmas in the South.
One thing that pops out immediately is the lack
of snow for the holidays. Southerners don't expect
to see snow until February - and then
not very much of it.

I found this lovely poem and though it doesn't
mention Georgia - the image of "magnolias draped
in snow" would fit the Georgia landscape too... [click
on the author's name to see the original page]

Magnolias Draped in Snow

A sudden cold blanket of icy white covers the Carolinas
Disguising the magnificence of magnolias in deceptive tranquility
Abstract music of the night moans forlornly, howled by the wind
High notes are played wildly by sleet raining through trees

A staccato of cracking limbs shatters the quiet
Leaving powerless victims cold, fearful of impending despair
Some unprepared for the wrath from Mother Nature
Lessons learned from previous tutelage are woefully remembered
While prayers waft heavenward in hope of thawing reprieve

Tomorrows dawn in Dixie will awaken a mystified child
Who will stare wide-eyed through frosted glass in bewilderment and glee
At a landscape smothered in snowdrifts of shimmering white
Snow laden limbs of Magnolias will hang, some splintered, appearing lifeless
Draped beneath an apparent death grip of frozen veneer

Be not dismayed for they merely await
The first rays of that assured warm Southern sunshine
When thawing evergreen veins of new growth will
Burst into fragrant white blossoms heralding Spring

By
Rosalene H. Abrams



Georgia Festivals
[click above for a list of events and festivals]


Christmas in Dixie - page one
Christmas in Dixie - page two
Georgia - page one
Georgia - page two

Home || Spring || Summer || Autumn || Winter
St. Patrick's Day || April Fool's Day || Easter || Mother's Day
Memorial Day || Father's Day || Independence Day || Friendship Day
Labor Day || Back to School || Grandparent's Day || Columbus Day
Halloween || Election & Return Day || Veteran's Day || Thanksgiving
Christmas || Hanukkah || Nutcracker Ballet || Secret Santa
New Year's Day || Martin Luther King, Jr. || Kwanzaa
Groundhog Day || Valentine's Day || President's Day || Mardi Gras
Arbor Day || Happy Birthday || Webrings || Awards || Flag Day
January || February || March || April || [May || June || July
August || September || October || November || December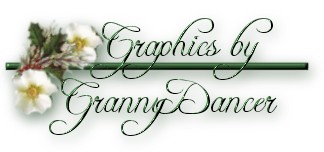 ©2004-06 all rights reserved
updated: June 27, 2006